Despite being a compound of marijuana, CBD does not get you high but only relaxes your muscles. CBD combats acne and maintains healthy skin thanks to its anti-oxidant and anti-inflammatory properties when infused with soap. Some studies claim that you can get anti-ageing treatments by using CBD soap daily, meaning that they remove wrinkles and spots.
Let's Explore CBD Soap Benefits
Ever since the pandemic has set in, everyone around you is more concerned about your hygiene. Washing your hands at a regular interval has become a must these days. So it is only normal that you will be concerned about your skin and how much damage can be caused by the regular use of soap and sanitisers.
You may be on the lookout for soaps and hand wash with natural ingredients that will keep your skin and hands smooth and soft. You would like to look into CBD Soap Benefits as a soap that can take care of your skin the way you want to.
What is CBD?
Cannabidiol or CBD is made from the Cannabis plant, also known as marijuana. It is used as a natural substance used in products like soaps, oils, and edibles. Consumption of CBD can help you relax and helps in relieving pain and stress. However, it would help if you remembered that CBD is not psychoactive. This also implies that you will not feel sedated or drowsy under the influence of CBD.
CBD has been approved by US FDA for the treatment of epilepsy. Even though CBD has shown tremendous improvement in assisting with the treatment of gastritis, back pain, osteoarthritis, and even cancer, FDA approval is pending.
CBD Soap
CBD oils and soaps can help rejuvenate your skin naturally and make it healthy and happy. CBD is available in the form of oils, soaps, lotions, and even balms. CBD's anti-inflammatory properties can help eliminate rashes, dry skin, dryness, or irritated skin. CBD is rich in Omega-6 and Omega-3 fatty acids, which are good for promoting healthy skin and reducing inflammation. Research and studies have also shown how CBD has been effective towards staph and other skin-borne pathogens.
CBD has been recognized as powerful, natural, anti-bacterial, and non-toxic.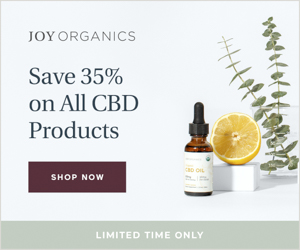 Why CBD Soap?
Natural soaps promote healthy and happy skin. CBD soaps are natural and much better than other soaps you may find in the market. Your skin will remain healthy and help rejuvenate from any skin diseases if you regularly use CBD soaps. The skin can easily absorb the cannabidiol or CBD from the oils and soaps. The CBD oil from the CBD soap absorbs into the dermal layers. The soap has hemp oil extract, which soaks into the skin, makes it healthy and beneficial for the user.
CBD soaps may be a little expensive than your regular soaps. But these soaps are highly moisturizing, and these deliciously scented soaps result in a healthy and luxurious transformation in your skin routine. CBD soaps are highly recommended by all, given their nature.
There are several brands of CBD soaps that are available in the market. And each brand promises to promote and use only natural products for manufacturing CBD soap. Organic and ethically sustained hemp oil is used in each of the CBD soaps. And it is worth giving a try to ensure your skin retains its moisture and cleanse at the same time.
CBD soaps are natural, pesticide-free, and pure. Their strength and purity are a part of the ingredients for CBD soap.
How Does CBD Soap Work On Your Body?
Your body's endocannabinoid system primarily controls the body temperature, memory, mood, hunger, and pain sensations. CBD seems to bind the receptors in your neurons, which signal the nearby cells to maintain and regulate these bodily functions.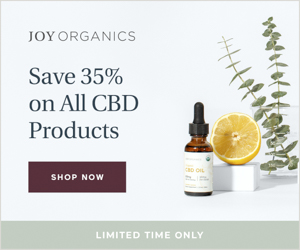 Your body also produces some of its very own cannabidiols. So when you use CBD soap, the oil circulates and travels through your bloodstream and interacts with your skin's endocannabinoid system. This entire process helps relax your body, helps in pain relief, reduces inflammation and anti-inflammatory and stress levels.
This soap works as a herbal remedy and antiseptics. The high-quality CBD soaps only seem to boost your skin's health.
Benefits Of Using CBD Soap
Here are a few CBD soap benefits which can help you decide if you would like to use CBD soaps for skin improvement or not:
Helps in moisturizing
Promotes skin health.
It helps in cleansing the skin.
Reduces redness in the skin.
It may help in getting rid of eczema and psoriasis.
It is plant-based and natural.
Promotes healthy skin cells.
It acts as a natural anti-bacterial. Its anti-inflammatory nature helps in promoting healthy skin.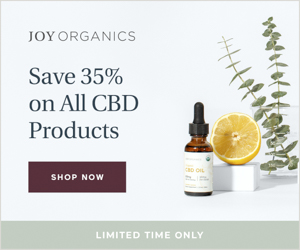 Conclusion
To conclude, CBD soaps help keep your skin healthy and moisturized. The anti-ageing properties of CBD soaps have made them popular in the market. It helps reduce the signs of anti-ageing. CBD soaps are a healthy regime that can help you with your dull skin, rashness. CBD soaps also promote hygiene and are an innovative way to promote a healthy skin care routine daily.
For CBD Reviews and updates visit mycbdauthority.com