Inheritance has a dominant hold over the human gene. Don't you think so? There are so many out there who inherit different abilities and syndromes from their ancestors. Tourette syndrome is one such syndrome that is gifted through inheritance. Do you know what exactly it is and how CBD can help with providing ease to people with this syndrome? Read on to get all your answers on cbd for tourette syndrome.
What Is Tourette Syndrome?
Tourette syndrome is basically a syndrome occurring in children between the age of 2- 15 years. Now syndrome is passed to the children from their family members according to the ruling hereditary.
Children with Tourette syndrome tend to engage in repeating one task several times or saying one word many times called repetitive tics, it's like when normal kids nod their head once, but the kids with Tourette syndrome unknowingly do head movement several times over that period. Now, these actions are not under their control as they are a result of their dysfunctional nervous system. While there is no cure for this syndrome but these repetitive tics or movements per activity of the kids can gradually reduce as they grow. But in the latest research, it has been revealed that CBD can be very effective to help this kid's  Tourette syndrome.
What Are The Causes Of Tourette Syndrome?
The main cause for Tourette syndrome is not yet discovered but as per the research now, this syndrome is likely to be inherited from ancestors who were suffering from the same one  Not only does the inheritance aspect is considered but some environmental causalities might also cause this syndrome.
This syndrome is also likely to occur in people due to the inefficiency of the chemical transmitters of the brain in the transportation of nerve impulses for the normal functioning of the body.
The blend of the gene factor, environmental exposure, and brain function can develop Tourette syndrome in some people.
And it was reported that men worldwide are more likely to suffer from this syndrome than women.
Is There Currently Any Cure For Tourette Syndrome?
At present, the medical field has not come up with a permanent solution to cure patients suffering from Tourette syndrome. There are some medicines that can only ease the symptoms of the patients to a limited level that also, come along with various ill-effects thus serving as an extra troublesome issue to the patients. However there are some intense medical procedures such as deep brain stimulation surgery on the patients, but this is quite risky and does not guarantee a complete cure for the syndrome.
Also, these surgeries seem to be very costly and cannot be afforded by many people. While in recent periods many people are relying on the cannoid plant-based chemical extract called CBD to relieve the symptoms of Tourette syndrome. Many CBD products are getting positive reviews all around the world for their effective treatment of most Tourette syndrome-associated issues.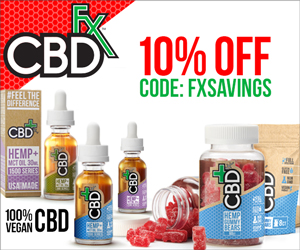 Are there currently any treatments for Tourette's?
Unfortunately, there is no current cure or solution for Tourette Syndrome. The medications given by doctors to treat this condition might restrain some movements, but they are often associated with negative side effects, such as weight gain.
In search for a cure for Tourette's, more drastic methods are developed. One such method is deep brain stimulation, which is essentially surgery on the brain. However, this can be very expensive and come with no guarantees.
Recently, Canadian researchers reported results from an evaluation of the effectiveness of cannabis in 19 adults with Tourette's. On average, the results showed a total tic reduction of 60%, with 95% of patients being rated as "much improved."
At the time of writing, a trial is being conducted by Wesley Medical Research in Brisbane. The trial involves researching the effects of a medicinal cannabis product on 24 adults with severe Tourette Syndrome (TS). "There is already early evidence to support the successful treatment of Tourette's syndrome with cannabinoids," said Professor Iain McGregor, Academic Director of the Lambert Initiative. "This clinical trial could have a major impact and greatly improve the lives of those living with Tourette's syndrome."
There needs to be more research done on how CBD benefits people with Tourette Syndrome. As cannabinoids become more popular, more studies should be conducted, hopefully leading to better lives for many.
What Are The Most Suitable CBD Products For Tourette Syndrome?
Since you have got knowledge about how essential CBD is in providing ease to lead a normal life for all the people with Tourette syndrome, why not get to know more about the suitable CBD products in the market for Tourette syndrome?
Now CBD products for this syndrome come in capsule form, oil, and gummies. The CBD capsules are taken orally and they are preferred by people who find this form favorable for them to gain immediate remedy to their  Tourette syndrome symptoms such as anxiety, and lack of sleep and to gain immunity. All those who feel nauseated to swallow CBD capsules and CBD oil drops can opt for CBD gummies that are available in the market as per the desired milligram of CBD required for one intake of the gummies.
3 Effective CBD For Tourette Syndrome Which You Must Know
Tip: Use code "mycbd10"  for 10% of all products sitewide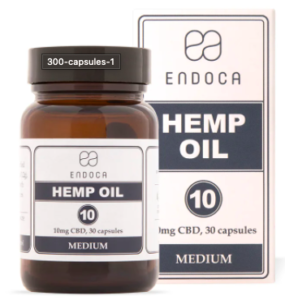 This is the perfect CBD product for Tourette's sufferers who prefer to ingest their CBD rather than a topical cream. CBD capsules have been shown to stimulate our endocannabinoid system, helping regulate biological functions such as sleep, pain, and immune function. With a consistent 10mg of CBD in every capsule, this product allows for accurate dosing and can bring a consistent reduction in tics.
---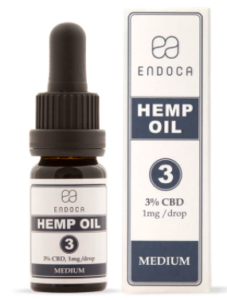 This lab-tested product from Endoca is the perfect CBD oil for Tourette's who prefer to take their CBD sublingually. Endoca is one of the highest-quality CBD companies on the market, and their Hemp Oil is no different. Each bottle has a concentration of 3%, meaning it contains 300mg of CBD. A single drop contains 1mg CBD (300 total drops). Confidence in a bottle.
Tip: Use code "mycbd10"  for 10% of all products sitewide
---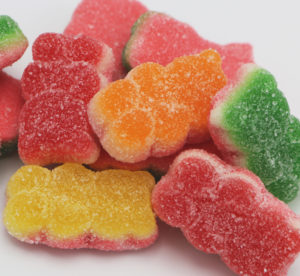 Gummies are the perfect CBD product for Tourette's sufferers who want an easy and discreet way to medicate. With a HUGE array of edibles in their store, CBD Infusionz's my go-to place for delicious CBD-infused gummies. When purchasing CBD Infusionz Gummies, you have the option to purchase Regular (CBD only) or PM (Melatonin/CBD). All items come in the following CBD strengths: 100mg, 200mg, 600mg, or 1200mg sizes. Complete information can be found on their website.
---
Closing Thoughts
Although there are several types of research conducted to ensure the safe usage of CBD oil for people with Tourette syndrome, it is very important to check for any potential side effects before consuming CBD capsules, gummies, and oil drops. This may worsen the symptoms of the syndrome. Also, it is better to use full-spectrum CBD oil as it is made completely made of CBD with little or no usage of other ingredients. This would be more effective for Tourette syndrome people. Don't forget to consult your Physician before trying CBD products for this syndrome as it is very important for your vitals to be normal to consume any kind of CBD product.
Get expert advice on CBD Products on your own CBD Blog, mycbdauthority.com.
Also for more health-related blogs, visit civlizedhealth.com