CBD is a compound found in cannabis and hemp which holds many medicinal properties. IN many case studies, researchers have found that CBD helps manage anxiety by changing the brain's receptor response to serotonin. These products do not contain any THC, so there is no chance that your dogs would get high after consuming CBD for dogs anxiety reduction.
CBD is known to help a variety of ailments, with aggression and anxiety being two major ones. Recent evidence shows that pets can also benefit from CBD oil, with thousands of pet owners now administering cannabidiol to their canine friends.
CBD For Dogs Anxiety
Dogs usually display a calm demeanor, and most dogs are friendly and playful. But, a dog may as easily show symptoms of anxiousness. You must understand, the leading cause of anxiety in dogs is an underlying fear. Since dogs cannot communicate their apprehensions to humans, they might end up showing a myriad of other symptoms that might be construed as anxiety. It is essential in these circumstances to first calm your dog and then find a solution to the issue that is bothering them. CBD has emerged as one of the frontrunners when speaking of products to calm down these cute little fur balls.
Anxiety In Dogs – Symptoms
Animal behaviorists determine that all forms of anxiety expressed by animals stem from an underlying fear or trigger. Dogs are no different. Listed below are some circumstances that might lead to your dog expressing anxiety:
A sudden change of environment

Separation from owners

Loud noises

Changes in diet

Recent trauma/injury
Common signs that display your pet is anxious:
Persistent barking

Howling

Pacing

Shivering

Hiding

Digging

Inability to settle

Urinating frequently
Anxiety is not a cause of great concern among dog owners. Most dog owners report that it goes away as triggers subside.  
There is the odd chance, though, that anxiety may increase as time progresses.  If left untreated, it can become a severe issue with your pet.  
Anxiety becomes an issue when it is converted into aggression.  Your dog might begin to display destructive behavior like chewing up items, biting strangers, or causing self-harm.  
The aggression might be direct or indirect in form. 
Direct aggression is directed towards the stimuli or trigger that is causing the anxiety.
Indirect aggression is when dogs choose to direct their anger towards objects other than the main stimuli.
Most anxiety disorders are psychological, and the most you can do is provide your pet the love and support he is craving. Some veterinarians advise a treatment-oriented approach where they may use sedatives or other calming agents to give the dogs a much-needed break.
Using CBD For Dogs With Anxiety
Several veterinarians are prescribing CBD to their clients due to the plethora of benefits without the side effects of other traditional medications.  
There is sufficient anecdotal evidence to prove that CBD positively affects dogs who suffer from extreme anxiety.  Administration of CBD helps to calm them and bring about a level of relaxation.
Dogs and most mammals (including humans) have an endocannibidiol system.  The cannabidiol present in CBD interacts with CB1 receptors that are present in the brain of the dog. This brings about a feeling of calmness in dogs.  
When your dog is highly stressed, as is the case when he is having an anxiety attack, cannabidiol can work to regain homeostasis in the body of your dog. This, again, will make your dog calmer.
Research also suggests that CBD interacts with serotonin receptors in the brain of dogs and changes the way dogs respond to increased serotonin levels.
Benefits Of Using CBD For Dogs With Anxiety
There are more than a few benefits that CBD offers to dogs riddles with chronic anxiety issues. This is the reason that CBD pet products have been flying off the counters at pet stores. Listed below are a few of the advantages of using CBD for your dog.
CBD is manufactured from the cannabis plant, but it has little to no THC. THC is the compound responsible for producing the typical high in most psychoactive drugs.  So your dog can enjoy all the health benefits of this compound without running the risk of getting high.

Most veterinarians advise various calming techniques that owners can practice with their pets. CBD in conjugation with calming techniques has shown to have a significant effect on dogs with anxiety.

CBD is a natural, potent, and effective chemical that has little to no significant side effects on other internal organs of your pet. The same cannot be said for traditional medications used for anxiety in dogs.

Studies have revealed that CBD is well tolerated by dogs of all ages and sizes.

Since CBD promotes homeostasis in dogs, it also encourages your pet's overall growth and development, along with sorting out many other issues that your pet might be facing.

CBD also has anti-inflammatory and analgesic properties.  This further helps in cases of dogs who suffer from severe, debilitating anxiety that might be life-threatening.
The CBD Wellness Trend is quickly gaining momentum in many states of the US.  People have finally begun to acknowledge the benefits this miracle compound has to offer.  Information and studies conducted on dogs being administered CBD are available in plenty on the internet.  It would help if you also took the opinion of your veterinarian in this matter.
Recommended CBD products for anxiety
Holistapet products have been crafted to promote overall well-being and provide some extra comfort when your pet needs it. Many of their recipes include carefully selected superfoods and supplements to improve the efficiency of the CBD while supplying different nutrients like vitamins and minerals. Consuming naturally occurring superfoods can help lower the risk of certain illnesses and promote overall health and wellness while encouraging a healthy appetite.
HolistaPet was founded by health-conscious enthusiasts with over 25 years of combined experience in the organic food industry. To produce some of the highest grade CBD pet products available on the market.
Petly has CBD oil dog droppers that have been scientifically crafted for dogs of different sizes, all formulated with organically grown phytocannabinoid-rich hemp.
Petly also has tasty Pet Hemp CBD Dog Treats or dogs of all sizes. They are water-soluble broad-spectrum CBD (5-10 Times more bio-available than oil-based treats)
Made in the USA
Organically Grown Hemp
3rd-party lab-tested
THC Free
This buyer's guide is frequently updated with the latest and best CBD products for aggressive dogs.
Whether it's a trip to the vet or you have guests coming to your house, our dogs can sometimes display aggressive behavior. It is worth noting that there is nothing particularly wrong with showing some aggressive behavior, like barking. Even the most friendly dogs do not exhibit perfect behavior 100% of the time.
In this review article, we try to help calm mild aggressive behavior, not seriously aggressive behavior. In the latter case, dog training needs to be the priority, with CBD offering little benefit.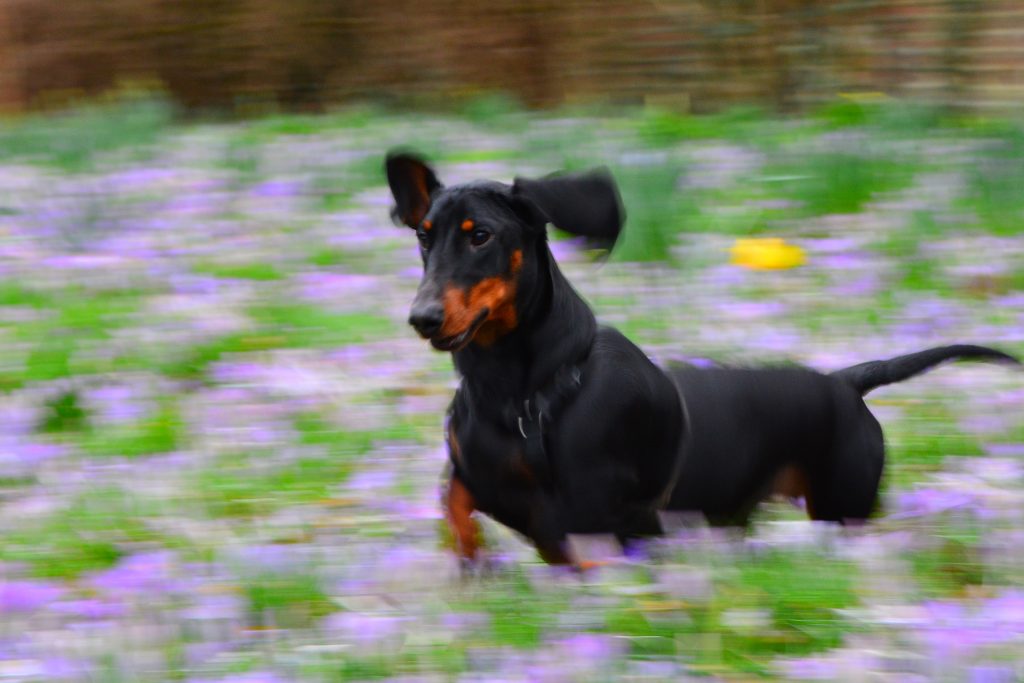 What is causing the anxiety?
Knowing why your dog is aggressive is the first stage to stopping the issue. Some of the following can be triggers:
Fear – This is perhaps the main reason why dogs display aggressive behavior. You should see my dachshund, Dodger when a stranger enters the house! If you have problems taking your dog to the vet, it is because your dog is scared.
Pain – If your dog is suffering from an injury or illness, this may cause them to lash out. In this case, we need to fix the root cause by taking the dog to the vet immediately.
Dominance – As a pack animal, your dog may display aggressive behavior to gain dominance.
Treatment for temporary dog anxiety
Typically, medications like Fluoxetine and Clomipramine are prescribed to aggressive dogs. However, these harsh medications can sometimes promote unwanted side effects. As with everything in life, natural options can be the best option. This is precisely why so many pet owners are turning to cannabidiol.
Using CBD to calm your dog
CBD induces a calming-like effect that makes it ideal for those who suffer from anxiety or can't sleep, at least in part through its interactions with serotonin receptors in the brain. This effect makes CBD the perfect solution for calming your pet canine.
But how does CBD do this? Well, scientists have discovered the cannabidiol compound interacts with the endocannabinoid system and different receptors in the brain. These interactions appear to cause positive changes to neurotransmitters, hormones, and other cells throughout the brain and body.
The correct dosage for dogs
Currently, there are no set guidelines on the correct dosage of CBD for aggressive dogs. The dosage will vary from dog to dog, depending on their weight, breed, and size. As with all CBD products, we recommend starting at a low dosage, as you can always increase to a more suitable dose later. Some products (like those in this guide) will have product instructions for you to follow.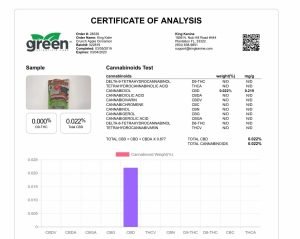 How to find the best CBD for dogs anxiety?
Want to calm your dog using CBD? Then you should know that not all CBD products for dogs are made the same. Several factors make one product better than another.
Additional ingredients can make one product superior for specific conditions, like dogs that display aggressive or anxious behavior.
There are many reasons to experiment before deciding on the best CBD product for dogs with anxiety. Taken in low dosages, the CBD compound is not known to be unsafe for pets and comes with very few side effects. However, we recommend picking a THC-free product formulated specifically for dogs with so many products on the market. When searching for the best CBD for aggressive dogs, there are a few things to keep in mind:
Lab results – When giving CBD to your pet canine, you only want to use trustworthy products. As such, you want to purchase from a CBD company that publishes third-party laboratory results regularly. You can view lab reports for all products in this review.
Ingredients – CBD products that aren't specifically formulated for dogs can contain unwanted ingredients, like THC.
Price – Like when shopping for other products, you want to ensure that you're getting value for money. Using the best CBD oil for gods with anxiety can sometimes cost more, but it can be worth it.