Topical CBD products are taking the medical and beauty worlds by storm, but what is the best topical CBD for arthritis pain? Typically, topicals for arthritis have a higher concentration of cannabidiol, along with the inclusion of other pain-relieving ingredients.
With a thicker and more concentrated solution, this is our best CBD salve for arthritis pain. The first thing you notice when you open the container is the delightful aroma of fresh-lemon. The second thing you will notice is the dense nature of the product. As such, you'll have to slightly dig into the product before applying to your skin. The highly-concentrated consistency makes it perfect for applying to small areas of inflammation, like with arthritis.
The nourishing hemp salve also contains other natural ingredients that reduce dryness and promote softness. Made from natural, food-grade ingredients, the product contains 750mg of CBD!
Ingredients: CBD (cannabidiol), Coconut Oil, Beeswax, Cannabis Sativa Seed Oil, Citrus Medica Limonum (Lemon) Peel Oil, Citral, Vanilla, Vitamin E.
At $64 (or equivalent), this hemp salve may be deemed to be on the expensive side when compared to non-CBD creams. However, this is on par with most high-quality topicals in the industry. At the end of the day, it will come down to your individual budget. If you have the funds, then Endoca's hemp salve is one of the best you can buy. Endoca offer free shipping in the U.S for orders over $74. You can read our full review here or read the reviews on their website by following the link below.
Tip: Use code "mycbd10" for 10% of all products site wide
This is our best CBD cream for arthritis pain that covers larger areas. Combining CBD with a range of butters and oils, Targeted Topical is designed to reduce inflammation and promote efficient recovery. The product is best used when spread over knees, hips, elbows, and wrists. In fact, you may want to use this product over your whole body.
The first thing I noticed when opening the tub was the lovely green color to the topical – It just screams "natural goodness". I ran my finger into the product to get a feel of the consistency – it was a nice balance between runny and thick. We especially love how moisturisng and soothing the cream is. After allowing the product to completely dry, I started to notice an increased mobility in my ankles and feet. 
Ingredients: Shea Butter, Shorea Butter, Coconut Oil, Mango Butter, Beeswax, Emulsifying Wax, Jojoba Oil Infused with Hemp Extract, Camphor, Vitamin E Oil, Arnica Oil, Jasmine, Ylang-Ylang.
$39.95 for the 1.25oz size seems expensive, but with over 400mg of CBD, this product represents fair value for money. The product is available in 1.25oz (400mg CBD) or 2.5oz (800mg CBD) bottle sizes. Read our full review here.
Tip: Use code "CBD15" for 15% off all orders.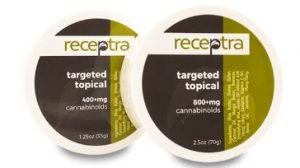 In a unique stick shape, this product is our best CBD cooling salve for arthritis pain. This product combines CBD oil, peppermint, menthol, eucalyptus, beeswax, and camphor to calm joint inflammation. This salve is especially useful for when you want to apply your topical CBD without leaving residue on your hands. The cooling stick glides across the skin with ease, and offers great value for money. The product contains 500mg of CBD per stick.
Ingredients: CBD oil, peppermint, menthol, eucalyptus, beeswax, and camphor.
Diamond CBD is the industry leader in quality and is working to instill strict standards of quality throughout the industry.
All Diamond CBD products must pass a gauntlet of tests to be certified pure and guaranteed for potency, efficacy, and freshness.
Diamond CBF sources all its cannabidol from organically grown, NON-GMO hemp farms in Scandinavia and in the  USA.
We like these products as they absorb rapidly, leaving no oily or sticky residue. For the above reasons, this is our first choice for arthritis sufferers that need to target larger areas of inflammation.
Tip: Save over 50% now on the Diamond Pain Relief Bundle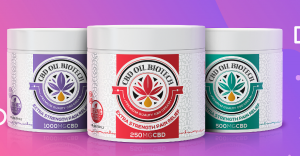 This buyer's guide is frequently updated with the latest and best topical CBD products for arthritis pain. It is common knowledge for those suffering with arthritis that the condition can cause pain that becomes debilitating. As such, any pain-free days are extremely welcome. Fortunately, there are a few products that allow arthritis sufferers to experience more frequent pain-free days.
Conventional painkillers can often result in negative side effects, with the symptoms sometimes being just as bad as the condition itself. Thankfully, research is showing that cannabidiol has the potential to act as a holistic solution to many conditions, like arthritis.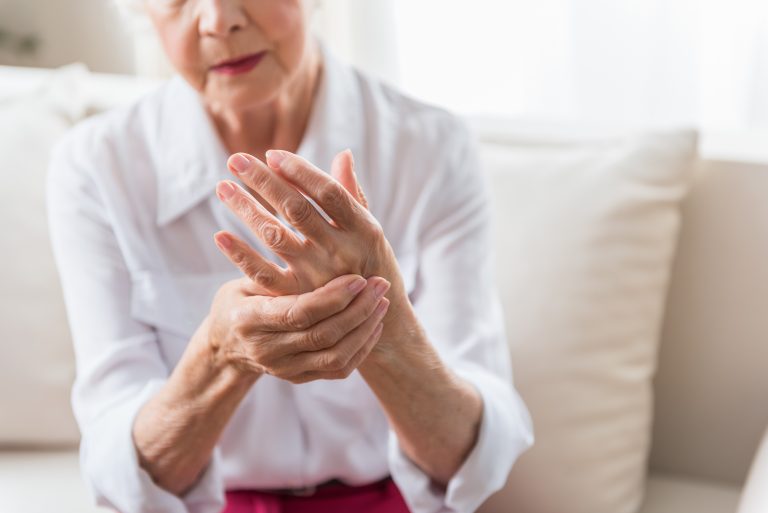 How to use topical CBD for arthritis pain
If you're unfamiliar with how to effectively apply CBD topicals for arthritis pain, follow these simple instructions:
Don't mix topical CBD with other topical products – By applying your CBD topical to product-free skin, you can ensure that your skin absorbs the full amount of cannabidiol. Mixing your CBD topical with other products may minimise the effectiveness.
Allow time for the product to soak in – When using topical products, you need to allow enough time for the product to soak into the skin. As such, we recommend waiting for a few hours before washing or taking part in an activity that will make you sweat.
Massage the CBD into the skin – Make sure to massage the product into the skin so that your body can absorb as much cannabidiol as possible.
Read the packaging – Make sure to read the instructions carefully before applying the topical CBD. Following the specific product information will ensure you get the most out of your CBD topical.
Topical CBD for arthritis reviews