The latest research has lead to us to realize that cannabinoids can be used to reduce inflammation and the feelings of pain. As such, people around the world are now using CBD products for injury management. With that said, what are the best CBD pain-relief rubs? All products in this buyers guide come from reputable manufacturers that only use the very best cannabidiol.
This is the best CBD pain-relief rub for large injuries, such as the lower back.  With a load of inflammation-relieving properties, Receptra's product carries an impressive 400mg of CBD per 1oz. I massage this topical over my lower back after my post-gym shower. You can learn more about my injury here. Oh, and you can get a massive 15% of all orders by using the "CBD15" coupon code at checkout.
Ingredients: Shea Butter, Shorea Butter, Coconut Oil, Mango Butter, Beeswax, Emulsifying Wax, Jojoba Oil Infused with Hemp Extract, Camphor, Vitamin E Oil, Arnica Oil, Jasmine, Ylang-Ylang.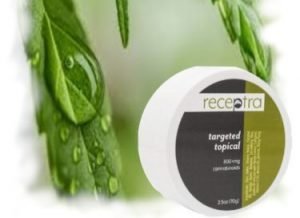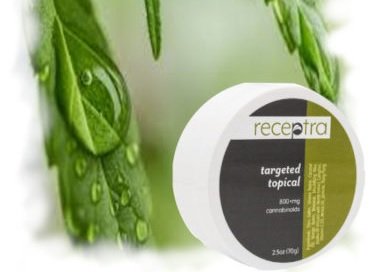 This is our best CBD pain-relief rub for those who want a water-based lotion that can be spread with ease. The product absorbs rapidly, leaving no oily or sticky residue. For the above reasons, this is our first choice for arthritis sufferers that need to target larger areas of inflammation.
Kush Queen's product also gives a remarkable hot/icy sensation, thanks to the winning combination of 'cooling menthol' and 'warming capsicum'. Finished with a blend of over 20 pain-relieving essential oils, this is certainly a product to try. The product contains 100mg of CBD per 2oz of liquid.
Ingredients: Organic Aloe Leaf Juice, Meadowfoam Seed Oil, Menthol Crystals, Capsicum Fruit Oleoresin, White Camphor Bark Oil, Black Pepper Oil, Roman Chamomile Flower Oil.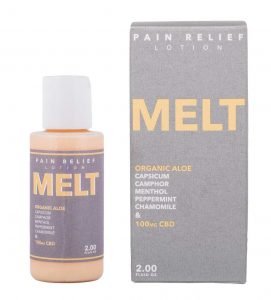 This powerful hemp salve is the best CBD pain-relief rub for concentrated inflammation flare-ups. With a thicker and more concentrated solution, this salve works well when rubbed on painful joints, like with such conditions as Tennis Elbow. The nourishing hemp salve also contains other natural ingredients that are wonderfully kind to your skin.
Ingredients: CBD (cannabidiol), Coconut Oil, Beeswax, Cannabis Sativa Seed Oil, Citrus Medica Limonum (Lemon) Peel Oil, Citral, Vanilla, Vitamin E.
This buyer's guide is frequently updated with the latest and best CBD rubs for reducing pain. If you're suffering from issues of pain, I feel for you. In fact, I'm going through issues of my own. Even though painkillers are the typically the first option for dealing with joint pain and other injuries, they can often cause negative side effects. The effect of cannabinoids on pain has been researched on a large scale. These studies show that CBD is able to reduce inflammation. The anti-inflammatory properties of CBD products help to prevent pain from sport-related injuries or sore joints.
How to find the best CBD pain-relief rub?
Thinking about using CBD cream to reduce your pain? Then you should know that not all products are made the same. There are a number of factors at play. Let's delve further.
Whether you want to use the best CBD rub for pain or just want to take advantage of the many cannabidiol health benefits, the quality indicators are basically the same. With that said, additional ingredients can make one CBD product better than another CBD product for specific conditions, like inflammation.
The cannabinoid compound is typically safe, and rarely comes with any side effects. However, it can be tricky to know which CBD to purchase. When searching for the best product, there are a few things to keep in mind:
Lab results – Obviously, you want a product that you can trust. As such, you want to purchase from a CBD company that publishes regular third-party laboratory results. These results allow consumers to see that the gummies can be trusted and used with utmost confidence.
Ingredients – It's paramount to check the label on all CBD products before using, especially if there are specific ingredients you may be allergic to.
Price – As with all products, you don't want to be paying over the odds. With most CBD products already being rather expensive, you don't want to be paying more than you should be. With that said, can you really put a price on an inflammation-free life?
Whatever form of CBD you prefer to use, all products in this guide are designed to reduce pain. Happy shopping!