Whilst being useful for humans, recent evidence shows that cats are also able to benefit from CBD oil, with thousands of pet owners now administering cannabidiol to their feline-friends. With that said, what are the best CBD cat treats?
With a delicious salmon flavour and 2mg of CBD in each treat, these are our best CBD treats for cats. In fact, HolistaPet is our favourite CBD brand for cats, with some of the highest-quality CBD in the entire pet industry. Just one of the reasons we love HolistaPet so much is because they provide laboratory reports for all of their products, which allows you to treat your cat with confidence.
With an impressive list of natural ingredients, and at a reasonable price point, we believe these cat treats offer great value for money compared to other products on the market. Each bag contains 150mg of CBD (75 x 2mg). The treats don't contain any gluten, dairy, artificial colors, artificial preservatives, THC, and are non-GMO. Full information can be found on their website.
Ingredients: Salmon, Chicken, Potato Starch, Peas, Brewers Dried Yeast, Natural Flavor, Citric Acid, Potassium Chloride, preserved with Mixed Tocopherols & Oil of Rosemary, and full-spectrum CBD.
Buyers Guide
This buyer's guide is frequently updated with the latest and best CBD cat treats. Just like all humans, cats have an endocannabinoid system (ECS). This system works to regulate many bodily functions like pain, immunity, and sleep. By supplementing with CBD, we are directly impacting the ECS, which can have a positive impact on a variety of conditions, like arthritis.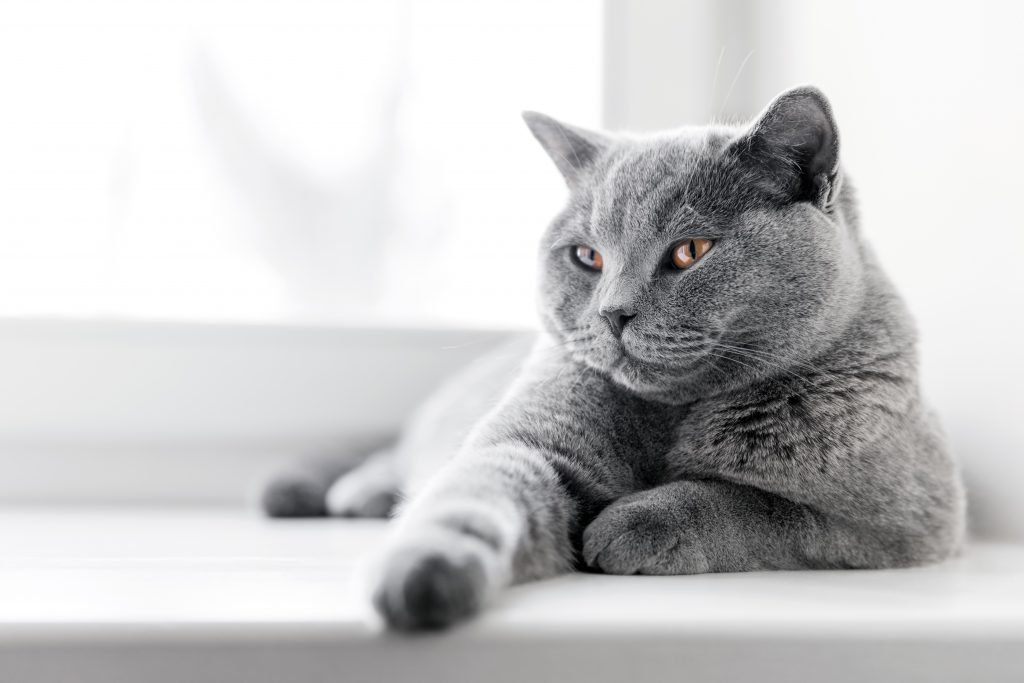 How to find the best CBD treats for cats?
Whether your cat is in pain or is suffering from anxiety, you may be thinking of trying CBD. Before spending your hard-earned money, you should know that not all CBD products for cats are made the same. Some products are A LOT better than another.
Taken in low dosages, the CBD compound is not known to be unsafe for pets. In fact, it is difficult to find a negative testimonial. However, with so many products on the market, it can be hard to know who to trust. At myCBDauthority, we recommend picking a THC-free product that is formulated specifically for dogs. When searching for the best CBD treats for felines, there are a few things to take note of:
Lab results – It goes without saying, but when looking to give cannabidiol to your pet cat, you want to use products that are trustworthy and safe. As such, you want to only purchase from a CBD company that publishes regular third-party laboratory reports. You can view lab reports for the Holistapet treats in this review.
Ingredients – CBD products that aren't specifically formulated for cats can contain unwanted ingredients, like THC. You may also want to use a product that contains no artificial colors, flavors or preservatives.
Price – Just like when shopping for other products, you want to make sure that you're getting value for money. Using the best CBD cat edibles can sometimes cost more, but when it comes to our pets, quality ingredients are vital.
What is the correct dosage?
Currently, there are no universal guidelines on the correct dosage of CBD for cats. The dosage will vary from pet to pet, depending on their weight, breed, and size. As with all CBD products, we recommend starting at a low dosage, as you can always increase to a more suitable dose later. Some products (like those in this guide) will have product instructions for you to follow.