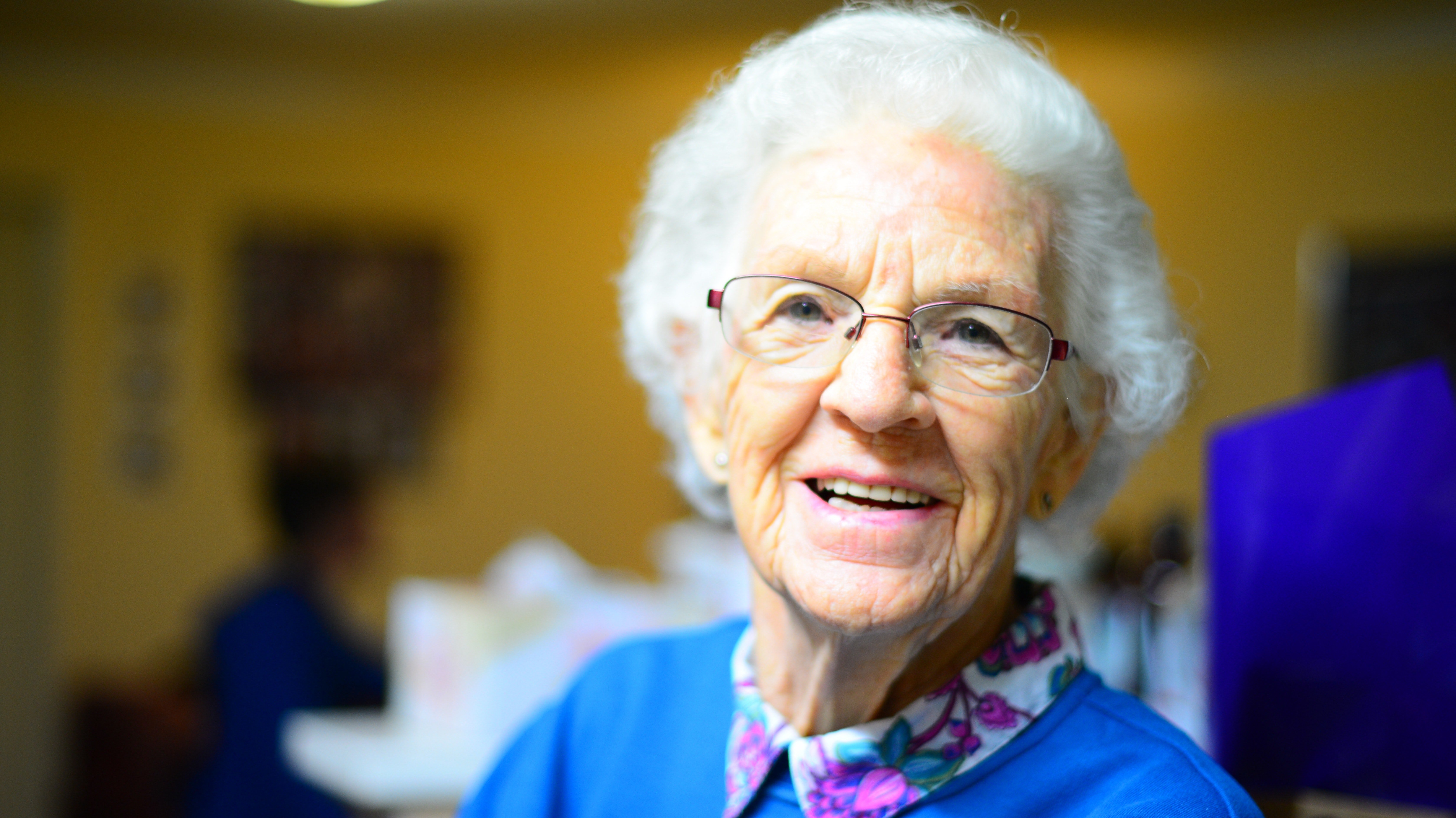 What is Cannabidiol (CBD)?
Cannabidiol is one of the many cannabinoid compounds naturally sourced from the cannabis plant. Research has found that cannabinoids can provide many health benefits to those who take it. As the industry develops, we are becoming more aware of how CBD can work as a natural solution to many of today's problems.  With CBD sparking a massive shift in the wellness community, can CBD be beneficial for seniors?
Can CBD improve the health of seniors?
The people most affected by severe health conditions are the senior citizens in our communities. If only we had a natural way to improve their overall health and wellbeing. This is where CBD comes in.
Basically, CBD works by interacting with the CB1 and CB2 receptors in our body's Endocannabinoid System (ECS). As part of the ECS, these endocannabinoid receptors are found in all key bodily systems. Thus, allowing cannabidiol to provide a whole host of medical benefits. Keep reading to discover the 10 science-backed benefits of CBD for seniors.
10 health benefits of CBD for senior citizens:
Chronic pain relief – Clinical studies are showing that cannabinoids can be remarkably effective in dealing with back pain, hip pain, arthritis, nerve pain, and other pain-related conditions.
Bone health – According to studies, CBD can be used to support bone health. Multiple sclerosis patients are also benefiting from the use of CBD products.
Antioxidant effect – CBD is an antioxidant that has been shown to strengthen cells in the human body and contribute to complete cell regeneration. In fact, cannabidiol has stronger antioxidant properties than Vitamin C!
Parkinson's – With neuroprotective properties, studies show that cannabinoids may act as a therapeutic way to deal with neurodegenerative disorders, like Parkinson's.
Better sleep – Getting a sufficient amount of sleep is vital to our health. However, seniors can sometimes find it difficult to get their full 8 hours. Unfortunately, the elderly are often prescribed powerful sleeping pills. These pills work, but often cause negative side effects and dependency issues. Used as a tool for lowering anxiety, CBD has been known to relax the mind and promote REM sleep.
Rheumatoid arthritis – Affecting around 1.3 million people in the US alone, RA is a serious condition for seniors.  This study demonstrates how CB1 agonism or antagonism can modulate arthritic disease.
Natural alternative to prescription medications – Following on from the above point, we want to limit the number of unnatural drugs and medications we allow into our bodies. With an aging population, the number of individuals on prescription drugs is through the roof! This is a massive problem to our society as a whole, with some of the more 'harsh' prescription drugs being extremely dangerous for their users. CBD has been shown to show the same benefits, without the side effects. Users are even using CBD as a solution to opiate withdrawal.
Alzheimer's – Hot off the press! Could CBD be used to treat Alzheimer's in seniors? According to studies, cannabinoids can contribute to the elimination of a toxic protein related to Alzheimer's. CBD also works to reduce inflammation and promote the regeneration of damaged cells.
Dementia – On a similar vain to the above point, CBD could also work for Dementia patients!
Promotes smooth skin – Topical CBD binds to receptors in the skin, called TRPV-1 receptors. By doing this, CBD can act as an effective anti-aging tool.
Prescribed drugs Vs Cannabidiol for seniors
If you're reading this, chances are that you're on some kind of medication. These medications work in relieving pain, insomnia, inflammation, and more! However, these medications can also cause enormous negative effects.
The rise of social media allowed people to share their CBD success stories on a worldwide level. In fact, you can read my story here. These anecdotal reports didn't go unnoticed and triggered years of scientific research that is finally giving us the concrete evidence we need. There's a long way to go, but some specialized clinics have started using cannabidiol to help seniors improve their health conditions.
Oh and if you're wondering, CBD is non-psychoactive, meaning it won't get you high or cause any sedative side effects.
What is the correct CBD dosage for senior citizens?
The correct CBD dosage for elderly individuals depends on the purity of the product and the unique individual needs. Most CBD companies have perfected the formula, so offer their products in the appropriate dosage. For example, Endoca's CBD capsules provide 10mg per capsule. We recommend starting with 10mg, then seeing if you reach your desired results.
When buying CBD products, you'll want to buy from a brand you can trust. You can view our recommended products here. All products in that review have been lab-tested. We should mention that this article doesn't constitute medical advice. Please speak to your medical professional before using cannabinoid products.
Which form of CBD is best for seniors?
There is a whole host of different ways to take CBD oil, but what is the best way for seniors to take CBD? At the end of the day, it all comes down to personal choice. You could even take a dual approach by using multiple CBD products at the same time – which is exactly what I do. We recommended CBD topical products and CBD capsules for seniors. Here is a breakdown of each type:
Topicals – These are great for inflammation and sore joints, making them the ideal form of CBD for elderly individuals.
Capsules – With a consistent amount of cannabidiol in each capsule, this is my personal favourite way of administering CBD. I recommend CBD capsules for seniors and those who want to take CBD in the simplest way.
Conclusion
Should senior citizens use CBD? We believe so.
In conclusion, it's safe to say that there are some health benefits of CBD for senior citizens. As the research develops, I'm sure we will learn even more about how CBD can benefit our elderly relatives.  We always love to hear from you. Leave a comment below or reach out via one of our social channels.