Cannabidiol (aka CBD) is a classical chemical compound that comes from cannabis plants.
More than a hundred compounds found in cannabis plants. CBD is the second most active compound after tetrahydrocannabinol (THC) found in cannabis plants.

Do you get high from CBD oil?
After extracting CBD from cannabis or hemp, it can be mixed with products like ointments, oil or tinctures, lotions, toothpaste, and much more. CBD when consumed In higher doses, can be sedating. It can also cause some side effects such as dizziness and nausea.
Cannabidiol (CBD) oil is one of the most popular CBD products. You can consume it sublingually or mix it with food, drinks, food, or vape pens.
It is considered a natural way to fight anxiety. Copious research has shown CBD oil can reduce the symptoms of anxiety and depression.

THC is popular for its psychoactive effects. That means it will affect your mind and behaviour. In contrast, CBD is a non-psychoactive cannabis compound. Both THC and CBD may come from the same plant species that gives us Marijuana, but CBD cannot create a 'high'.
CBD is an antioxidant, antibacterial, and antibacterial compound. That is why it is one of the best options for the people who are looking for it for medicinal purposes. Some positive health benefits of CBD are
Alleviate pain
Relieve stress and anxiety
Promotes restful sleep
Reduce acne
Treat insomnia and seizures
Ease migraines

Let's have a look at some statistics:
Approximately 30% of American adults have tried CBD products once in their
59% of women and 40% of men consume CBD in the
50% of people who use CBD products stop taking traditional
26% of people are interested in taking tincture or
Is CBD legalized?
The products compiled with CBD oil are legalized across all the states of the US. However, before consuming CBD products you need to consult your state law.

What CBD can do for you?
Using CBD oil can improve the ability of the body to maintain balance and manage stress, physical as well emotional. CBD due to its therapeutic properties helps you in maintaining focus by offering pain relief and helps in recovering.
Cannabidiol affects how we relax, sleep, eat, forget and protect according to Vincenzo Di Marzo, PhD.
You can get CBD oil from dispensaries, drug stores, local bars, and corner stores, but before trying CBD products seek advice from a health professional.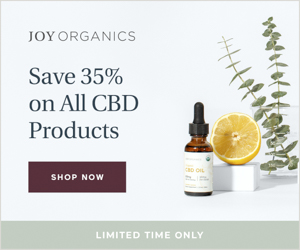 For CBD Reviews and updates visit mycbdauthority.com