CBDfx overnight recovery balm is a great thing for your skin. It has some magical elements which can reduce inflammation and dryness of the skin. It provides a high range of products which are really good for the skin. CBDfx balm contains jojoba oil, sunflower oil, beeswax, shea butter, coconut oil, and chamomile oil which are really good for the skin.
CBDfx Recovery Balm Review Summary
CBDfx provide a wide-range of high-quality products, and the Overnight Balm is defiantly one to try. With 150mg of CBD per 2oz tub, we especially loved how soothing this product was. The small pot is easy to carry around, while the balm effectively worked to reduce inflammation and dryness. Thumbs up from us! Use coupon code "CBDAR10" for 10% off your entire order.

SEE PRODUCT
Effect
 4.4/5
Quality
 5/5
Price
 4.4/5
About CBDfx
It's safe to say that CBDfx is a company that is expanding rapidly. With roots in vape products, CBDfx have quickly transitioned into a full-blown CBD treasure-trove. In fact, CBDfx can be seen as an enterprising company that is forever innovating and keeping up with the latest in CBD research and market trends. In a crowded marketplace, it can be hard knowing which company to trust and reward with your custom. At myCBDauthority, we recommend doing your homework and only using companies that receive positive reviews.
Established in 2015, CBDfx use organic hemp plants that are extracted in Southern California labs. CBDfx are dedicated to provide the purest supplement experience possible by providing access to products that are always organic, refreshingly innovative, and lovingly crafted.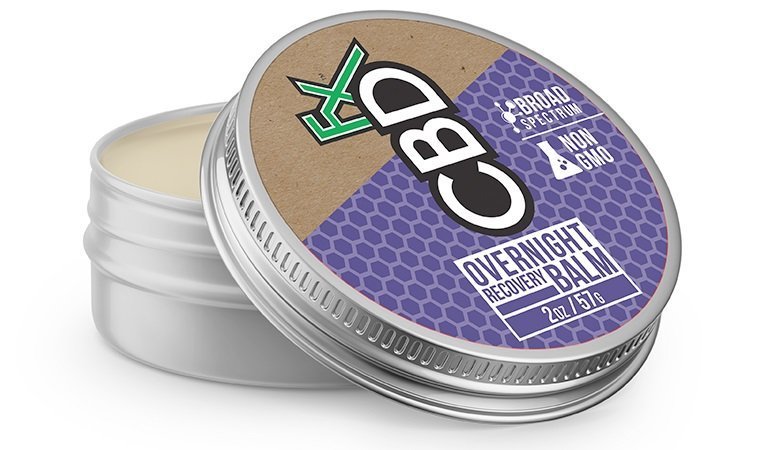 My experience with CBDfx Overnight Recovery Balm
As you may have read elsewhere on this site, I turned to CBD products soon after I injured my back in the gym. I soon discovered that CBD also carries a range of other benefits, especially the advantages it gives to my anxious feelings. From using topical creams for my back, I quickly realized that the CBD creams were also providing skin benefits, helping to reduce patches of dryness and inflammation.
About – Combining CBD and a range of nourishing oils, the CBDfx Recovery Balm is designed to provide localized inflammation relief. With a delightful lavender aroma, the product is ideal for applying before crawling into bed. Currently, the product is only available in 2oz (150mg CBD).
Ingredients – Sunflower Oil, Jojoba Oil, Shea Butter, Beeswax, Coconut Oil, Evening Primrose Oil, Tocopherol, CBD-Rich Hemp Oil (150mg), Lavender Oil, Roman Chamomile Oil, and Wild Orange Oil.
First impression – Like with all CBDfx products, I was instantly impressed by the packaging to this balm. Upon further inspection of the product, I noticed it had been stamped with a unique batch number. The label also featured a QR code, which allowed me to view the relevant laboratory report for the balm. It's these little details that give CBDfx a real sense of quality.
Anyway, let's dive into the balm itself. The balm appeared solid at first, but as I ran my finer around the surface, the balm quickly warmed-up and became workable. I applied the balm to my dry elbows and hands, and then let the product soak in for a few minutes. As the product soaked in, I noticed the delightful scent of this balm.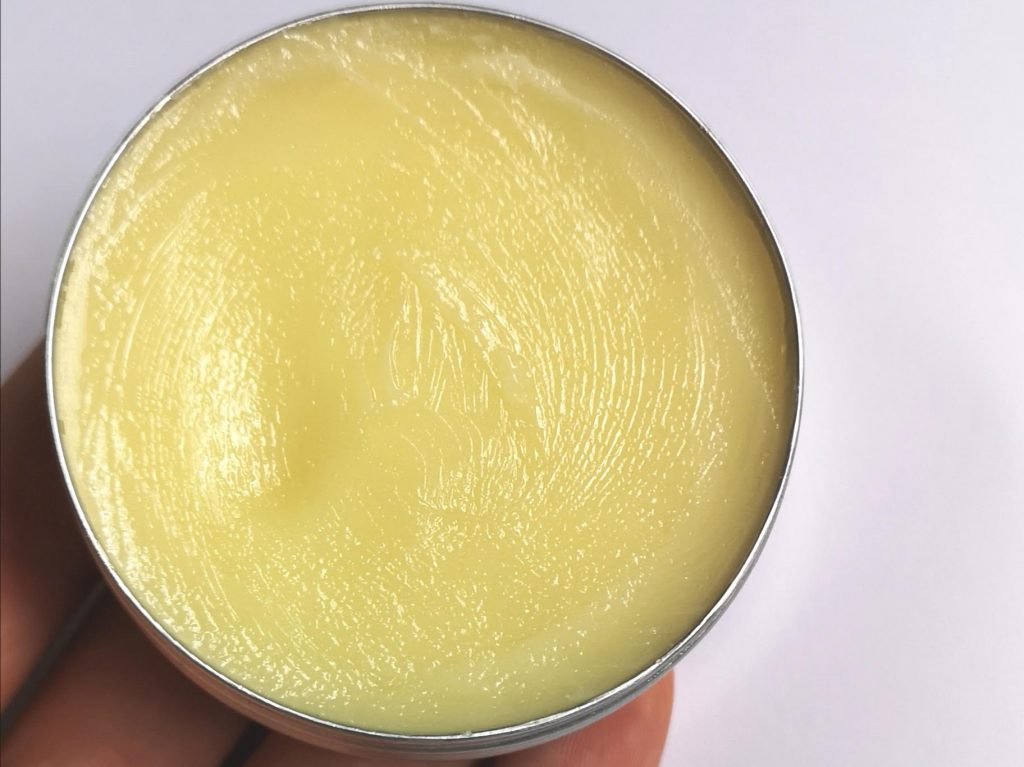 Effect – Upon applying the balm, I noticed that was product was more oily than I first thought (which shouldn't be a surprise if you look at the ingredients list).  At this point I was that the product was just going to leave a greasy residue, but the natural oils slowly soaked into my skin – phew! After the product had completely dried, my skin felt soft and supple, but there wasn't any residue or greasiness.
In our experience, CBDfx Recovery Balm lasts for a "decent amount of time". CBDfx states that the effects of their balm should last for roughly 4-6 hours, which is also what we experienced before its effect began to fade away.
Price – When it comes to price. It depends whether you're comparing this to other CBD products or not. Within the CBD industry, $39.99 for 150mg of CBD and an impressive list of nourishing ingredients represents fair value. However, this balm may be deemed to be on the expensive side when compared to standard creams. However, this product is of higher-quality and provides far more benefits than typical topicals on the beauty shelf. At the end of the day, it will come down to your individual budget. Also, it's worth mentioning that this product is a balm, not a moisturiser. As such, this balm should be used for concentrated relief, and last for a longer period of time.
Laboratory results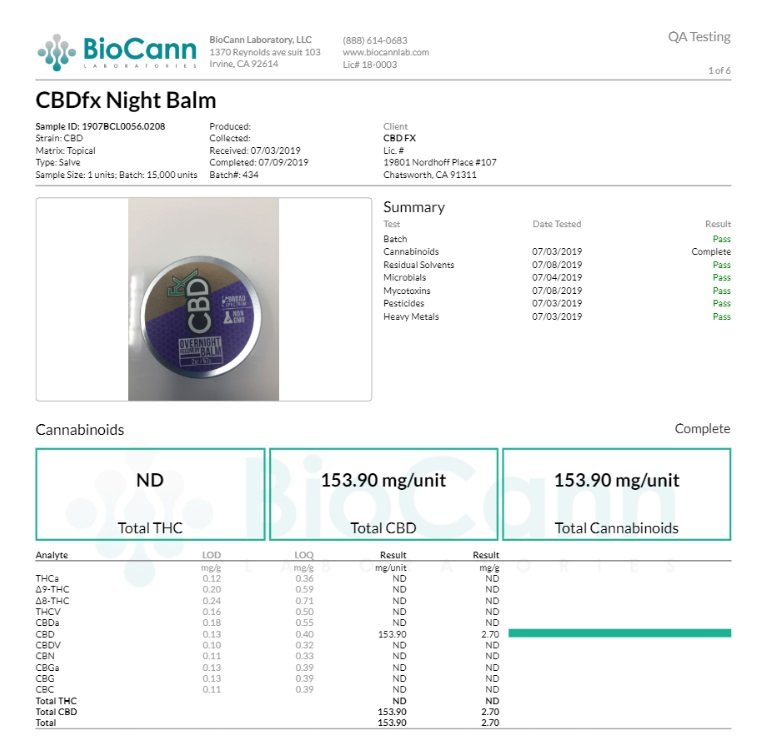 Effect
 4.4/5
Quality
 5/5
Price
 4.4/5
Final Words
To conclude, we are very happy with how the CBDfx Recovery Balm worked for us. The product is designed to soothe the skin and stimulate the senses, which it definitely did.
We especially love the inclusion of the lavender oil, which gives the balm a real sense of relaxation, and makes it ideal for pampering after a long day. Use coupon code "CBDAR10" for 10% off your entire order.

SEE PRODUCT