CBD face masks are great for relaxation and skin care before bed. CBD, along with its soothing properties, provides a great texture to the skin while hydrating and plumping the skin. These face masks come with fragrances such as lavender, cucumber, charcoal, rose, aloe vera, etc. They all work differently due to their inherent different ingredients.
Who doesn't love a face mask? These products provide CBD users with an easy way to improve skin quality. With that said, what are the perfect CBD face masks?
All products in this buyer's guide come from reputable manufacturers that only use the very perfect ingredients. Without further ado, here are our recommended CBD face masks:
2 Effective CBD Face Masks Everyone Should Know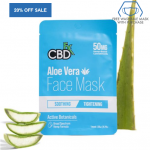 This is the most suitable CBD face mask to use before bed. With 50mg of active broad-spectrum CBD, this face mask includes lavender to replenish your skin and improve your sleep quality. By using this CBD face mask before you go to sleep, you're actively promoting relaxation. The product also contains hyaluronic acid and other moisturizing ingredients that will leave you feeling fresh in the morning
20mg of CBD
3rd party lab batch reports
Leaves behind no uncomfortable or harmful residues
Relaxes and replenishes in 10 minutes
---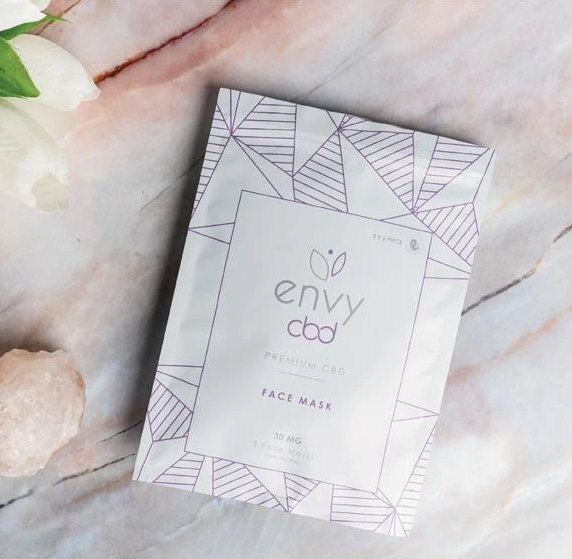 Envy's Face Mask takes the ritualistic routines of skincare and beauty and combines them together for both convenience and efficacy. This 3-Pack Face Mask contains Full Spectrum CBD and several organic ingredients all designed to soften the face, preserve the natural beauty, and protect against the natural progression of age.
CBD Strength: 30MG total | 10MG per Sheet Mask
Licorice Root Extract – Soothes and hydrates the face, fades dark spots, and offers UV protection against the Sun.
Rosemary Flower Extract – Improves skin complexion by reducing swelling and puffiness on the face.
Centella Asiatica Extract – Increases collagen production and improves blood circulation.
Green Tea Leaf Extract – Antioxidant-rich compound that possesses anti-aging properties while reducing redness, inflammation, and irritation.
---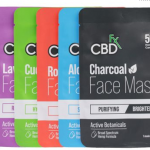 With 50mg of active broad-spectrum CBD, these face masks are designed to refresh and relax.
The Face Mask Bundle contains the following:
1 x CBD Cucumber Face Mask – 50mg
1 x Lavender CBD Face Mask – 50mg
1 x CBD Charcoal Face Mask – 50mg
1 x CBD Rose Face Mask – 50mg
1 x CBD Aloe Vera Face Mask – 50mg
---
How To Choose A CBD Face Mask For Your Skin Concerns?
CBD may assist with a variety of skin issues, including acne and dry skin, according to research. A 2014 research discussed the effects of CBD on adult sebocytes. The cells that make sebum, are the waxy, greasy material produced by the skin. Sebum protects our skin, but then when there is too much of it, it can cause acne. According to the findings, CBD can inhibit sebocytes from producing too much sebum.
Another research published in 2019 revealed that CBD might be beneficial for the treatment of breakouts. According to a 2019 study, CBD may be effective in alleviating the symptoms of dry skin. CBD's anti-inflammatory effects may help to lessen eczema triggers.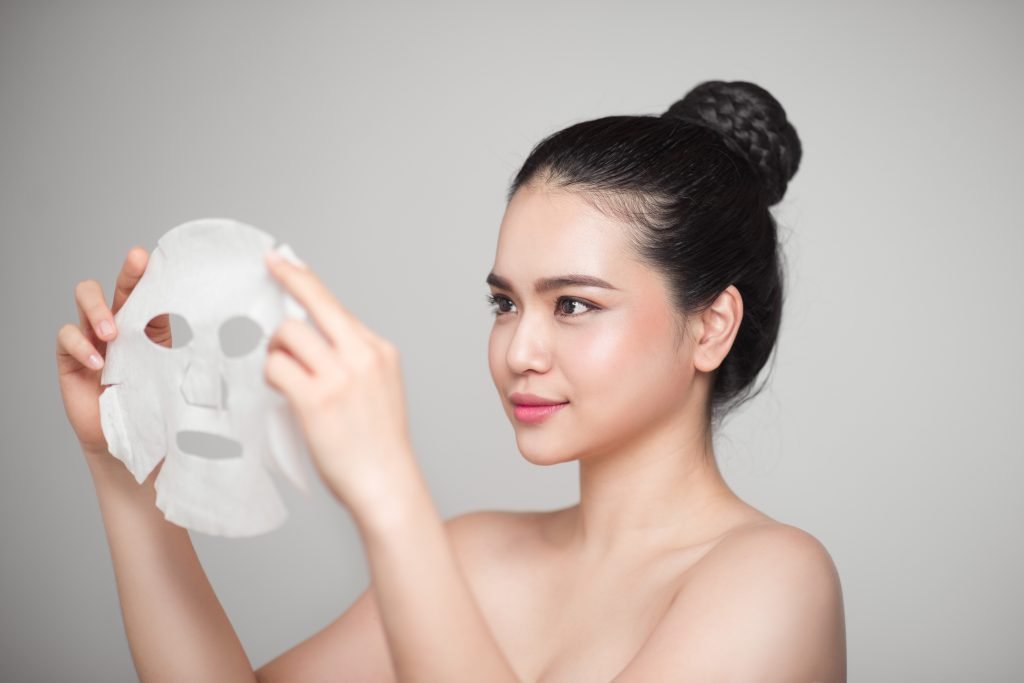 1. CBD Face Masks For Dry Skin
CBDfx face mask works well with dry skin. With a 10-minute activation time, you may obtain the healthy glow your skin deserves while also enjoying the luxury of a spa-like experience anytime you need it. All skin types can benefit from these face masks. Without perfume-like scents or sticky residue, the easy application pulls CBD and other chemicals deep into your skin and muscle tissue. These face masks have also been scientifically tested to assure efficacy and purity while being cruelty-free.
2. CBD Face Masks For Oily Skin
Mash your banana in a mixing dish, then add your honey and CBD oil. Combine the ingredients in a blender for a smoother mask.
Pour in the lemon juice. After combining the ingredients, apply the mask and let it on for 15 minutes.
Rinse well with a warm washcloth. Finally, to get the shine, add your usual moisturizer with CBD oil infusion.
3. CBD Face Masks For Aging Skin
This mask is intended to gently remove debris and oil from either the skin while also acting to balance out, nourish, tighten, and increase suppleness. "We got together from diverse backgrounds to achieve a shared goal: to establish a science-backed self-care brand that blends the most powerful and efficient basic ingredients into existence products that look gorgeous and are sustainably manufactured," the product researchers said.
Closing Thoughts
CBD face masks can be blended with other skin-enhancing substances and tailored to common facial conditions including acne, dehydration, dryness, and aging skin. CBD improves all skin types, and a face mask is a practical option for people looking for all of the skincare benefits of cannabidiol without any noticeable side effects. According to research, CBD may have anti-inflammatory and calming qualities that are good for the skin. The endocannabinoid system (ECS) is the human body's nerve cell communication system.