Both scientific research and anecdotal evidence are showing that CBD can reduce inflammation. This research has lead to thousands of people now using CBD to reduce the pain associated with tendonitis. With that said, what are the best CBD products for tendonitis pain?
Ignore pain with the best CBD products for tendonitis injury.
Tendonitis is a condition that stays for a long time once you have it. So use some of the best cbd for tendonitis injury and enjoy pain-free movements again.
CBD Products for Tendonitis Injury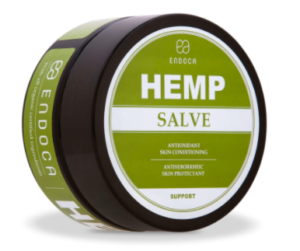 Tip: Use code "mycbd10"  for 10% of all products sitewide
With a thicker and more concentrated solution, this is our best CBD salve for targeted tendonitis pain. The first thing you notice when you open the container is the delightful aroma of fresh lemon. The second thing you will notice is the dense nature of the product. As such, you'll have to dig into the product before you can apply it. The highly concentrated consistency makes it perfect for applying to small areas of inflammation, like tendonitis. The nourishing hemp salve also contains other natural ingredients that reduce dryness and promote softness. Made from natural, food-grade ingredients.
Ingredients: CBD (cannabidiol), Coconut Oil, Beeswax, Cannabis Sativa Seed Oil, Citrus Medica Limonum (Lemon) Peel Oil, Citral, Vanilla, Vitamin E.
With added menthol, this is our best CBD cream for tendonitis pain. Infinite CBD combines CBD oil, peppermint, menthol, eucalyptus, and camphor to create a product to calm joint inflammation. The cream is available in three sizes: 2oz 250mg, 2oz 1000mg, and 8oz 1000mg. The freezing cream glides across the skin with ease and offers great value for money.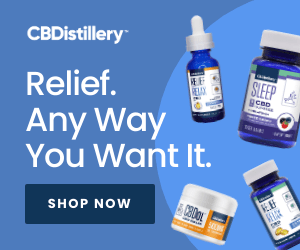 Ingredients: CBD oil, peppermint, menthol, eucalyptus, and camphor
Trusted Third Party Lab Tested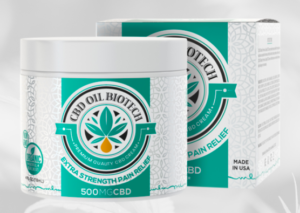 This powerful duo features an extra-strength CBD pain relief cream and CBD oil for results you can feel inside and out. Diamond CBD's CBD oil with MCT delivers all the benefits of high-quality CBD with MCT oil's essential fatty acids for optimized energy to help you kickstart your day.
CBD Oil Biotech's Pain Relief Cream targets sore muscles and joint pain to deliver instant relief for a topical solution. With a heavy focus on continuous research and development in hemp, CBD Oil Biotech and Diamond CBD work hard to produce the finest and purest quality CBD products on the market.
No Harmful Toxins

Paraben-Free

Third-Party Lab Tested

Supercritical CO2 Extraction
New customers get 30% off with promo code: WELCOME
BioTech also has a Topical Pain Relief Bundle available for 54% off here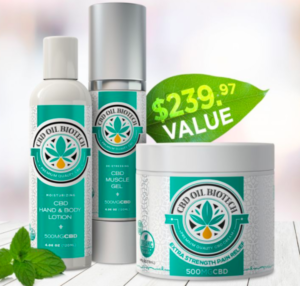 Buyers Guide
This buyer's guide is frequently updated with the latest and best CBD products for tendonitis inflammation.
If you're suffering from an inflamed injury, I feel for you. In fact, I'm going through a similar issue with my back pain. Even though many over-the-counter painkillers are the typical go-to product for adults suffering from pain, they are often associated with negative side effects. Fortunately, new research is showing that cannabidiol is effective for fighting inflammation.
The effect of cannabinoids on inflammation has been well-researched, especially compared to other conditions. These studies show that CBD can reduce inflammation. The anti-inflammatory properties of cannabidiol make topical CBD products ideal for tendonitis and other inflammation-related injuries.
How to find the best CBD cream for tendonitis?
Thinking about using CBD cream to reduce tendonitis pain? Then you should know that not all topical products are held to the same high standard. There are several factors at play. Let's delve further.
Whether you want to use the best CBD cream for tendonitis or take advantage of the many cannabidiol health benefits, the quality indicators are basically the same. With that said, additional ingredients can make one CBD product better than another CBD product for specific conditions, like tendonitis.
The cannabinoid compound is typically safe and rarely comes with any side effects. However, it can be tricky to know which CBD to purchase. When searching for the best CBD lotion for tendonitis pain, it's worth keeping the following mind:
Lab results – When shopping for CBD products, you want to purchase from a CBD company that publishes regular third-party laboratory results. These results allow consumers to see that the topical product can be used with confidence.
Ingredients – Please check the label on our products before using them. This is especially important for those that are allergic to specific topical ingredients.
Price – Paying for tendonitis treatment doesn't have to be expensive. Using CBD topicals can be an effective way to reduce the costs associated with the injury. With that said, you don't want to be paying more than you should be.
Whatever form of CBD you prefer to use, all products in this guide are designed to reduce the pain and inflammation associated with tendonitis. Happy shopping!