With vaping CBD shown to have many benefits, what are the best CBD terpene oils for vaping? All products in this buyers guide come from reputable manufacturers that only use cannabidiol from trusted sources. Without further ado, here are our recommended CBD terpene oils:
This is the best CBD terpene oil for those who love the taste of fruity pineapple. Take a hit to be instantly transported to a tropical island. The fruity pineapple notes offer a refreshing way to get your daily dose of terpene-rich CBD. 
This product is not just a great flavour. As with all CBDFX products, this terpene oil is backed by ethical sourcing and some of the cleanest, strictest laboratory practices in the industry. 
The liquid comes in a 30ml bottle, and is available in 250mg or 500mg strengths. Full information can be viewed on the product page.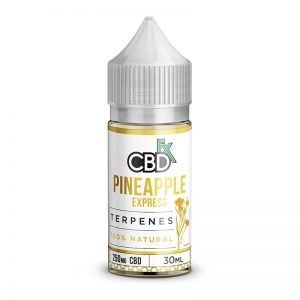 This is the best terpene CBD oil for those that want to be rewarded with a blast of gelato-goodness! Like with most terpenes, CBDFX's product is packed with antioxidants, as well as their standard high-quality CBD. The cannabidiol and terpenes are aerosolized as you inhale, which means that the absorption rate is much higher than if you ingested CBD alone via sublingual methods.
Now onto the flavour profile… As the name suggests, the Gelato terpene is designed to instantly take you to an ice cream shop on a hot summer's day. As you inhale, you'll get to experience a delectable creaminess taste with sweet undertones. A favourite for many vapers.
The liquid comes in a 30ml bottle, and is available in 250mg or 500mg strengths. Full information can be viewed on the product page.
This buyer's guide is frequently updated with the latest and best CBD terpene oils for vaping.
When CBD terpenes are vaped, the compound enters your bloodstream nearly immediately (within minutes) via your lungs. When it comes to immediately feeling the effects, there is no better delivery system.
CBD works by interacting with the CB1 and CB2 receptors in our body's Endocannabinoid System (ECS). As part of the ECS, these endocannabinoid receptors are found in all key bodily systems. Thus, allowing cannabidiol to provide a whole host of medical benefits to users.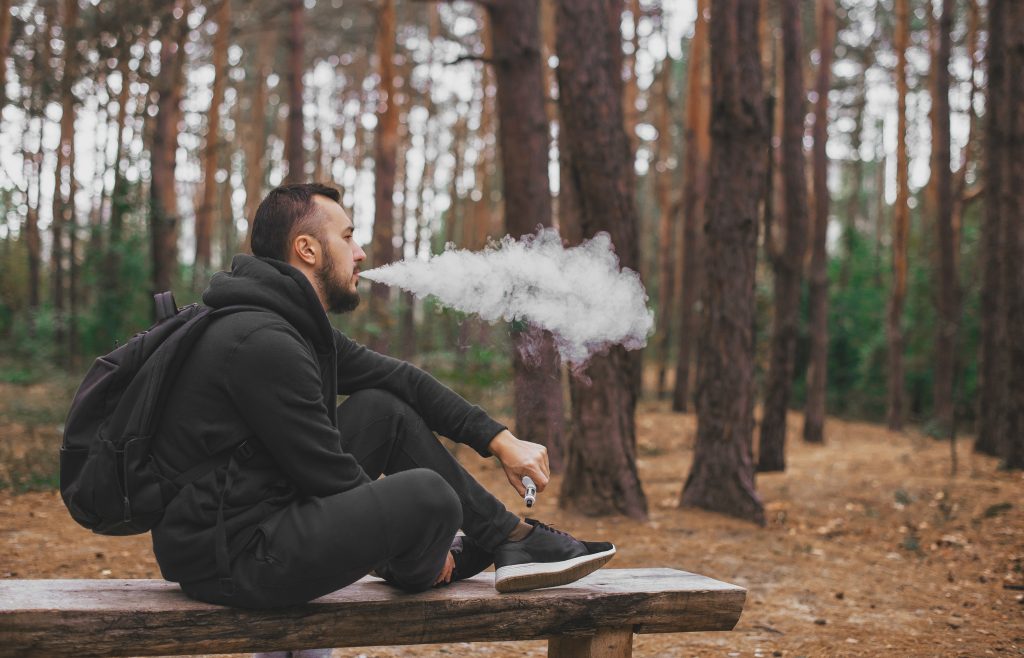 How to find the best CBD terpene oils?
Thinking about using CBD e-liquids for medicinal benefits? Then you should know that not all products in this industry are made to the same standards. There are a number of factors at play. Let's delve further.
Whether you want to vape CBD or use a topical CBD product, the quality indicators are basically the same.
There are many reasons to experiment before deciding on the best CBD terpene e-liquid for vaping. Terpene oils are typically safe, and come with little to no side effects. However, with so many products on the market, it can be tricky to pick just one. Here's what you should keep in mind:
Lab results – When looking for the best CBD oil for treating TS symptoms, you want a product that you can trust. As such, you want to purchase from a CBD company that publishes third-party laboratory results on a regular basis. These results allow consumers to see that the product can be trusted and used confidently.
Ingredients – It's paramount to check the label of all CBD products, especially if you're allergic to specific ingredients. Some CBD products can contain trace level of other ingredients, like THC.
Price – There's no getting around it; CBD products can be expensive. But with everything in life, you don't want to be taken advantage of. Before parting with your cash, please do your research (although as you're reading this, you already are).
Want to know more about vaping CBD? Click here.